Weaving with the supplemental weft threads in blue.
Detail of the extra threads.
Detail before the threads are tightened.
Ready to tie the knots to secure the resist.
Starting to undo the ties.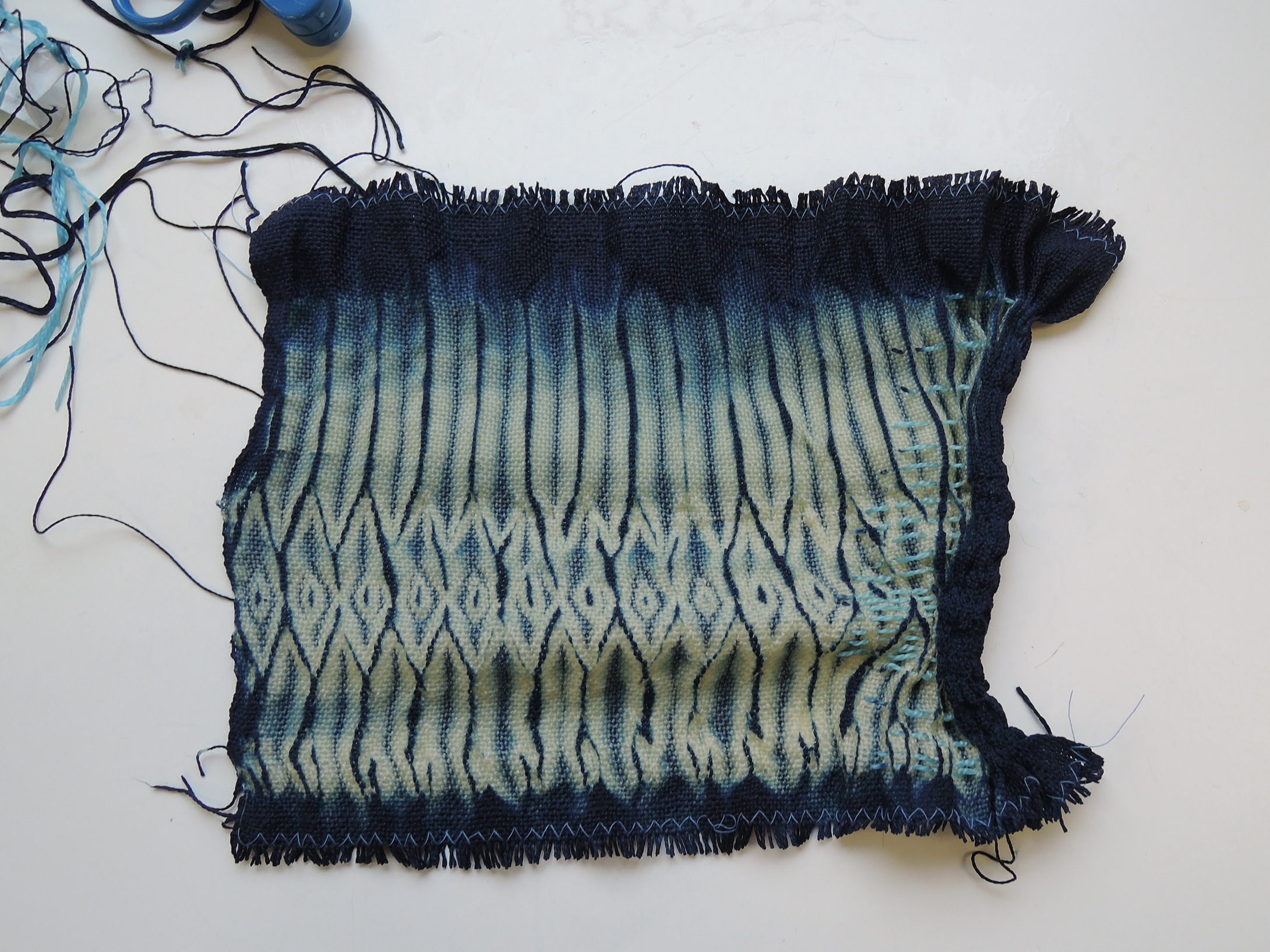 Revealing the dye pattern.
Sample almost completely opened.
Partial woven shibori study detail.
The back looks pretty interesting before the resist is tied too.
The ties themselves look pretty cool and show the resist from the woven fabric and the knots.
Ready to unknot the resist on a study.
Sample before washing. The texture is pretty interesting too.