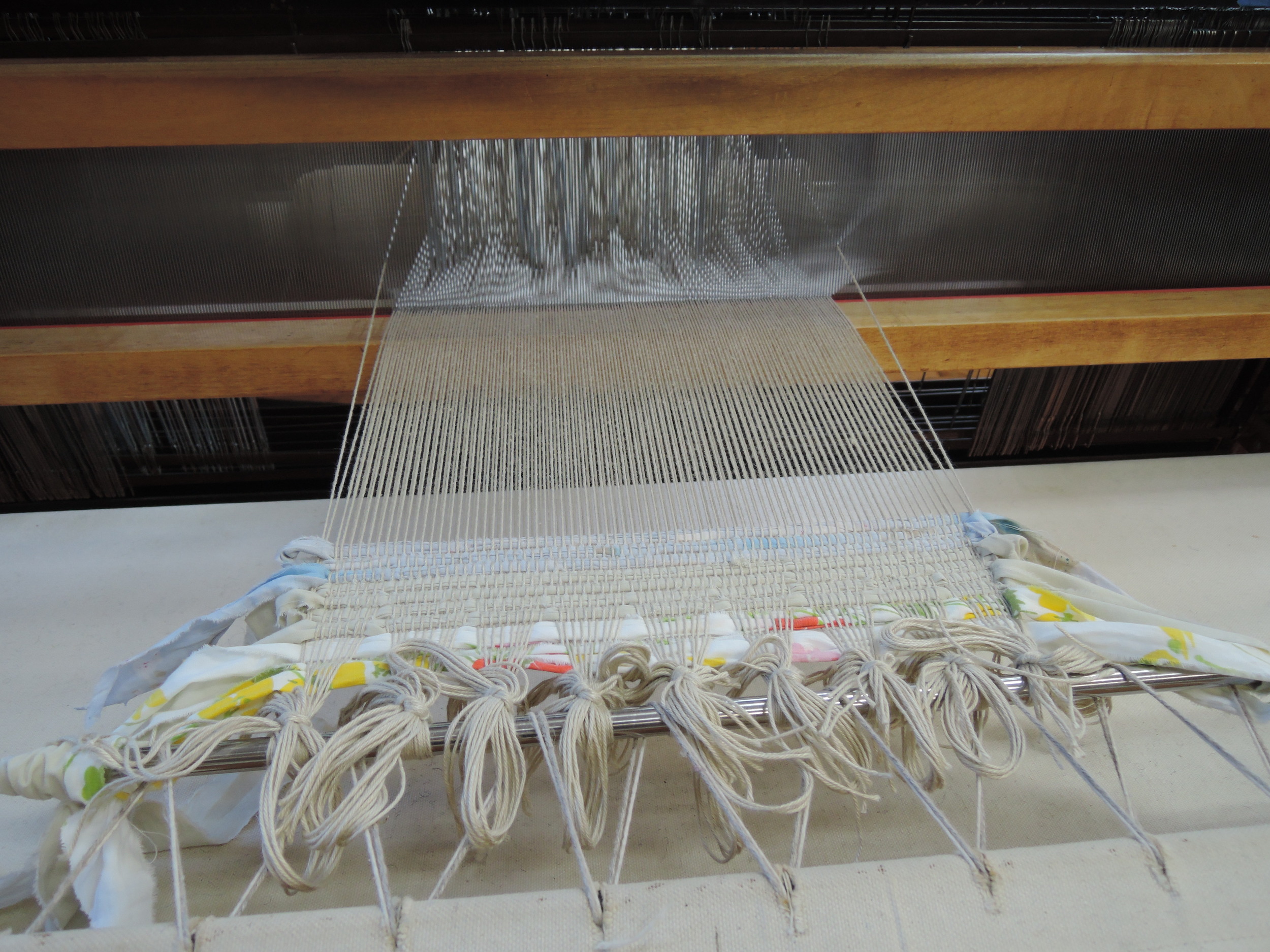 Weaving my subtle samples.
Here's a glimpse at the threading pattern through the heddles on eight different harnesses. This is what makes the pattern possible!
Trying more subtle honeycomb patterns.
Departing from the subtle for a little fun. I used the bright colors to vividly experiment with how the different color combinations impact the pattern.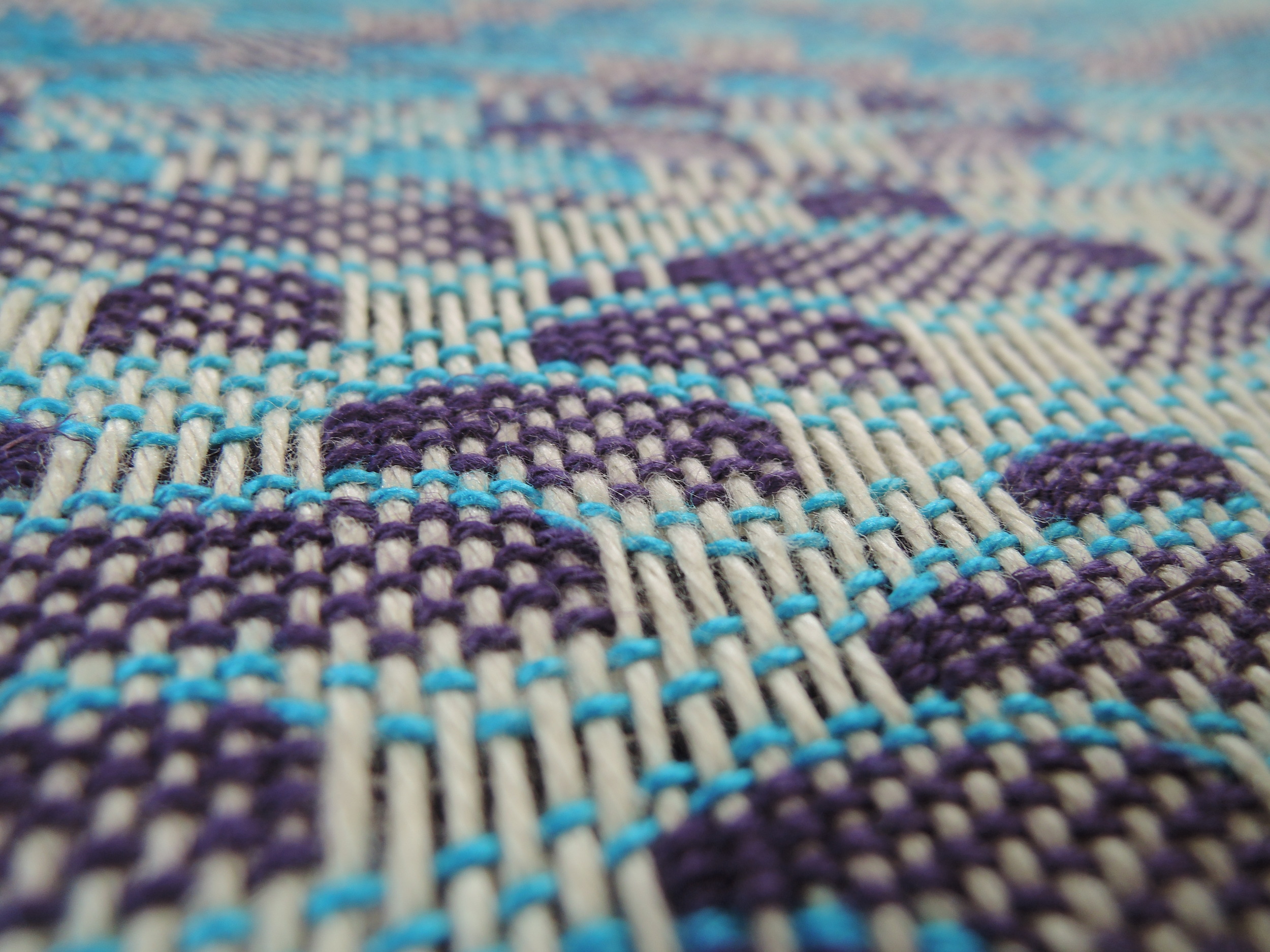 Detail shot of the undulating fibers.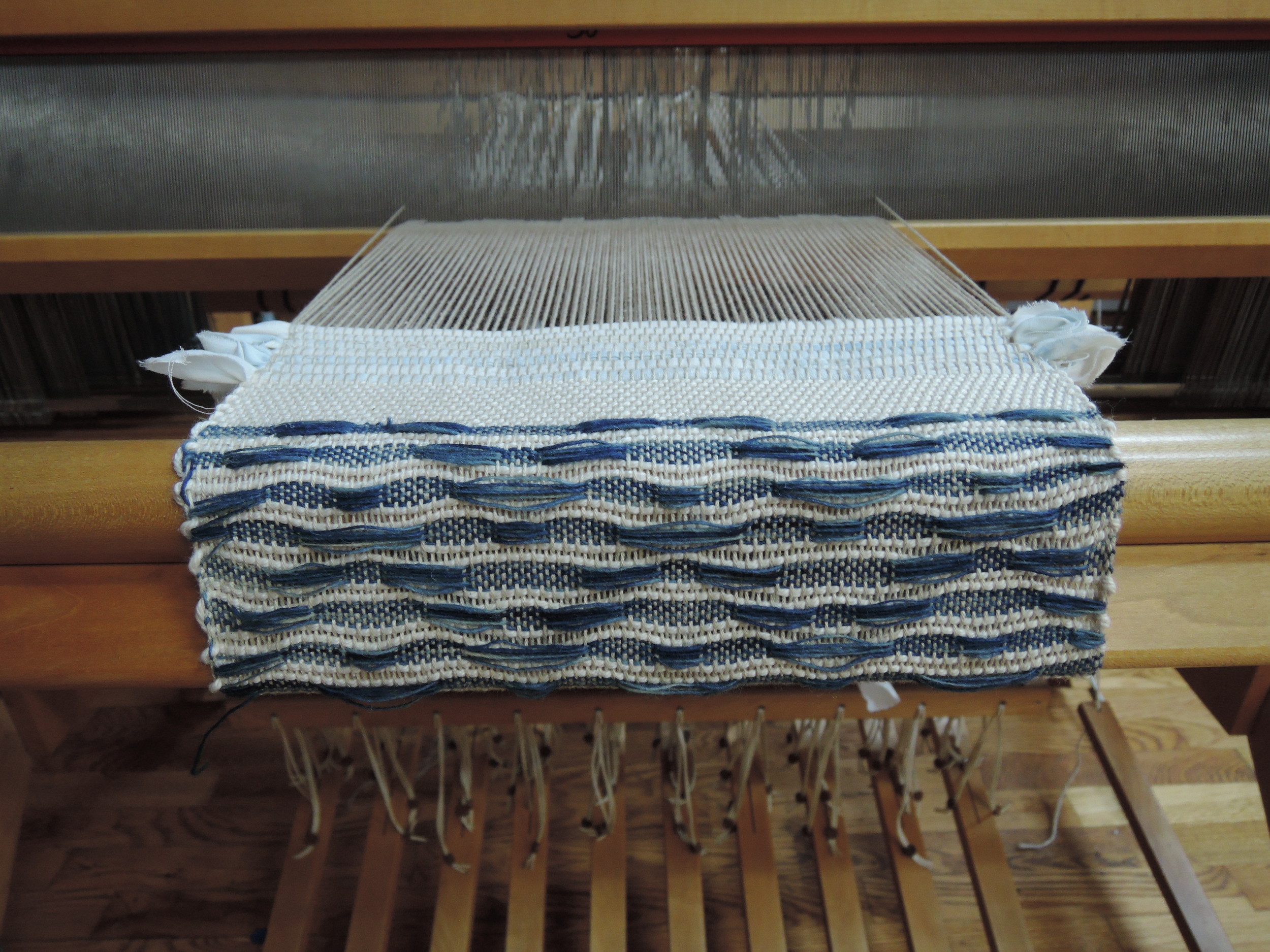 Sometimes it's easier to weave upside down so that I have to lift less harnesses with each treadle.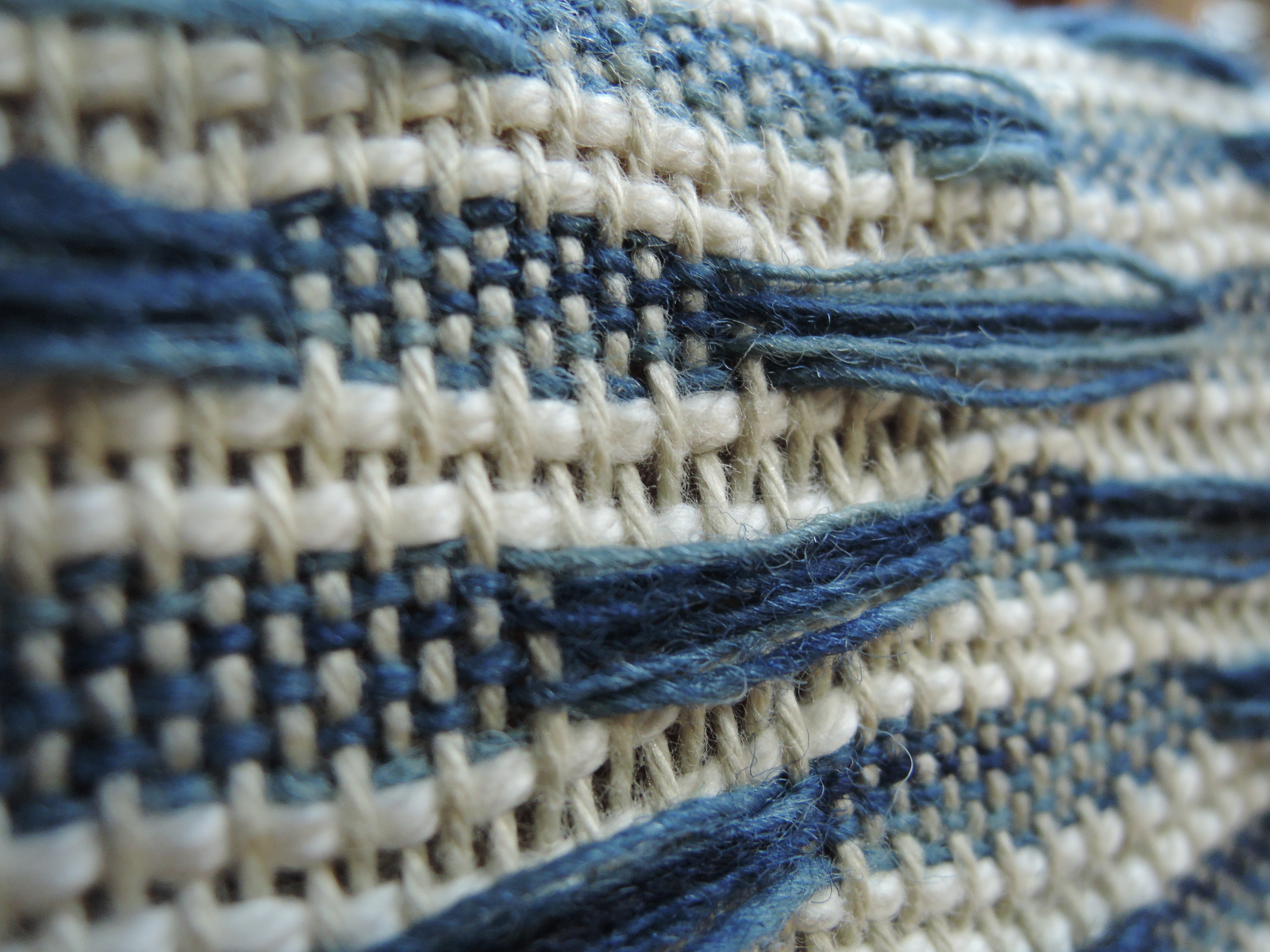 The back of the weaving is quite beautiful too.
I often accidentally match my weaving experiments.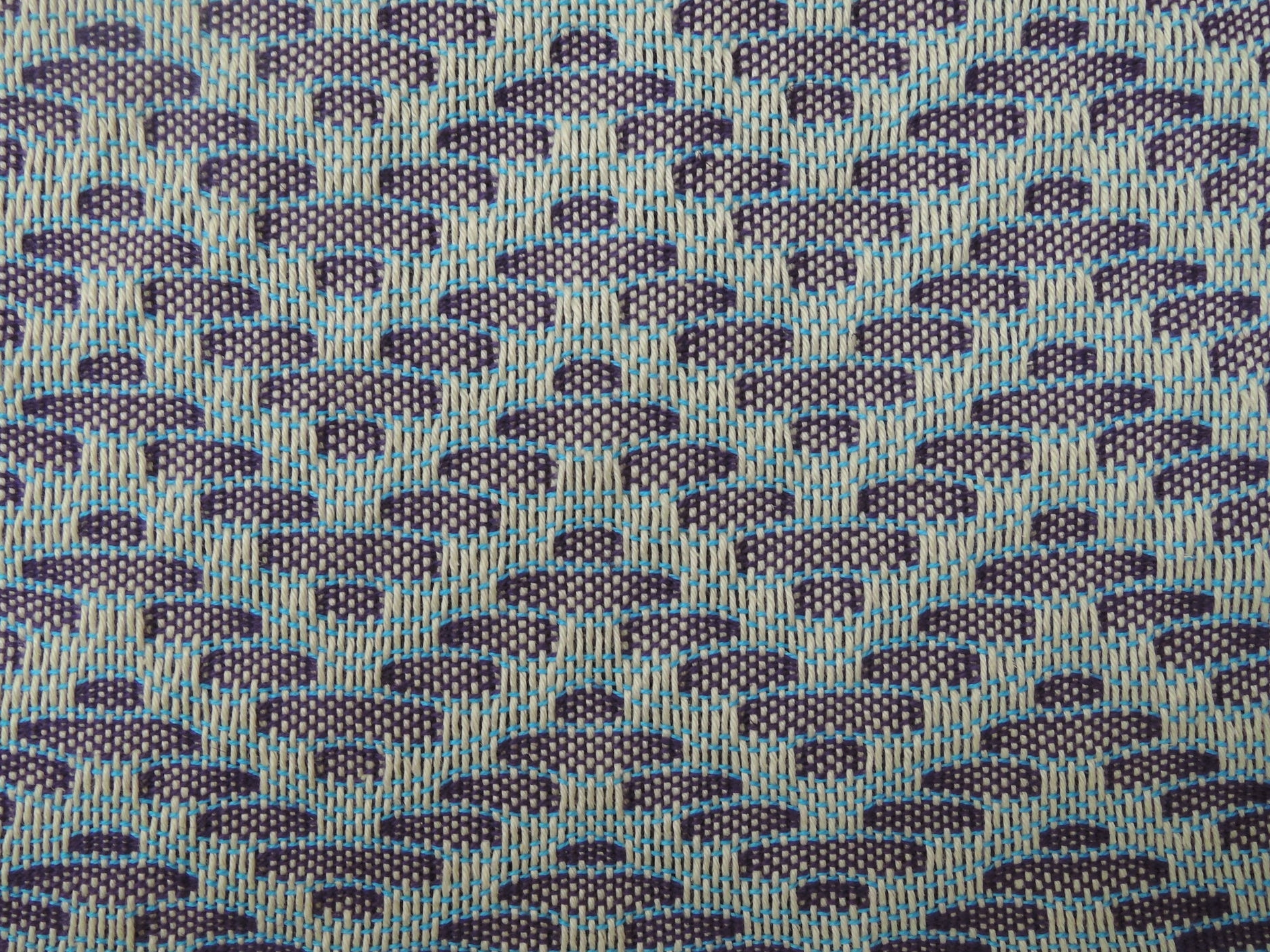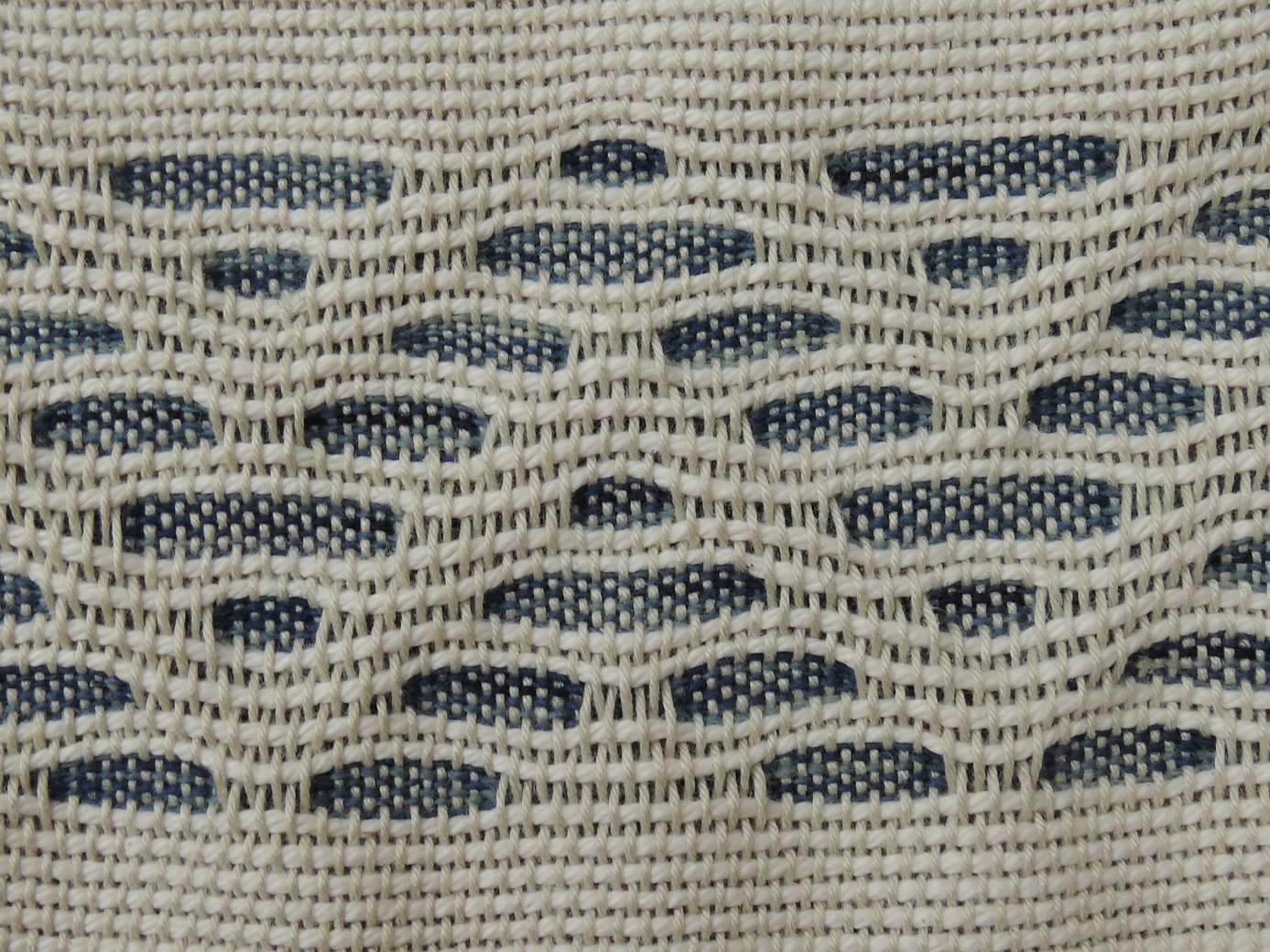 Honeycomb sample using my hand dyed indigo ends.