Monofilament warp with so many teeny strands!
This is the cross that keeps every single one of these fibers in exactly the same order as I dress the loom.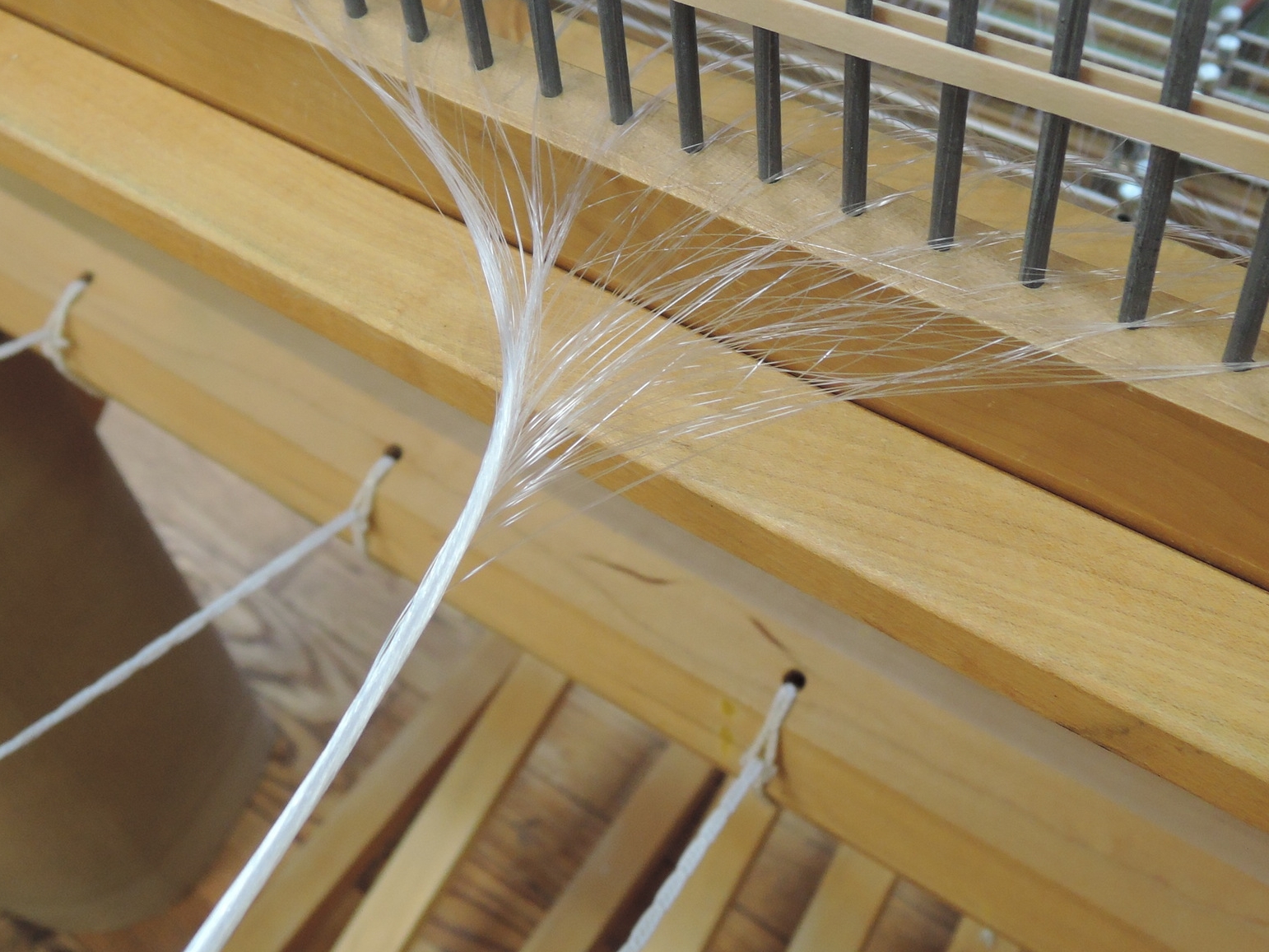 Dressing the loom with invisible threads.
The loom is finally dressed.
Tiny little strands all neatly organized through the reed.
My first experiments combining fiber and found natural materials!
The warp is almost invisible.
The experiments went so well I decided to tie on another monofilament warp rather than attempting to thread the reed and heddles again.
Time to wind on the second warp of monofilament.
The threads are nearly invisible, but they're all neatly threaded through each of those heddles.
That cross helped me turn this.....
Weaving on the beautiful, clear warp.
The first lichen experiment!
Carefully weaving with lichen and the end of my favorite discontinued yarn.
Lichen detail on the loom.
A beautiful, delicate sample that didn't make it.
The end of the warp again.
Ready to wind on for the third time.
Winding on this tiny little warp.
Using the cross to keep all the strands in line.
Creatively tied onto the front for good tension.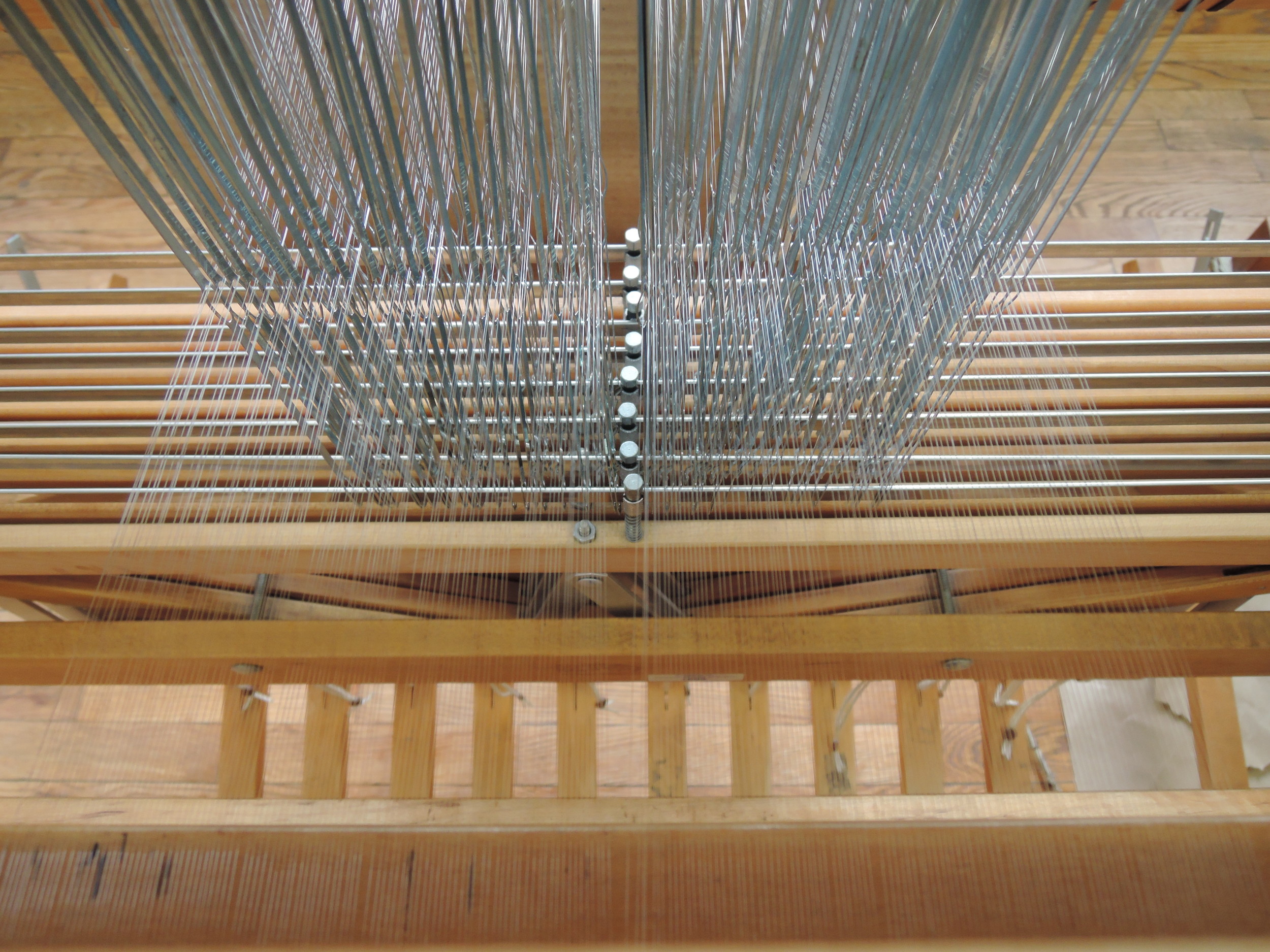 Tiny little strands all happily organized through the heddles.
Using the weaving to highlight more found treasures.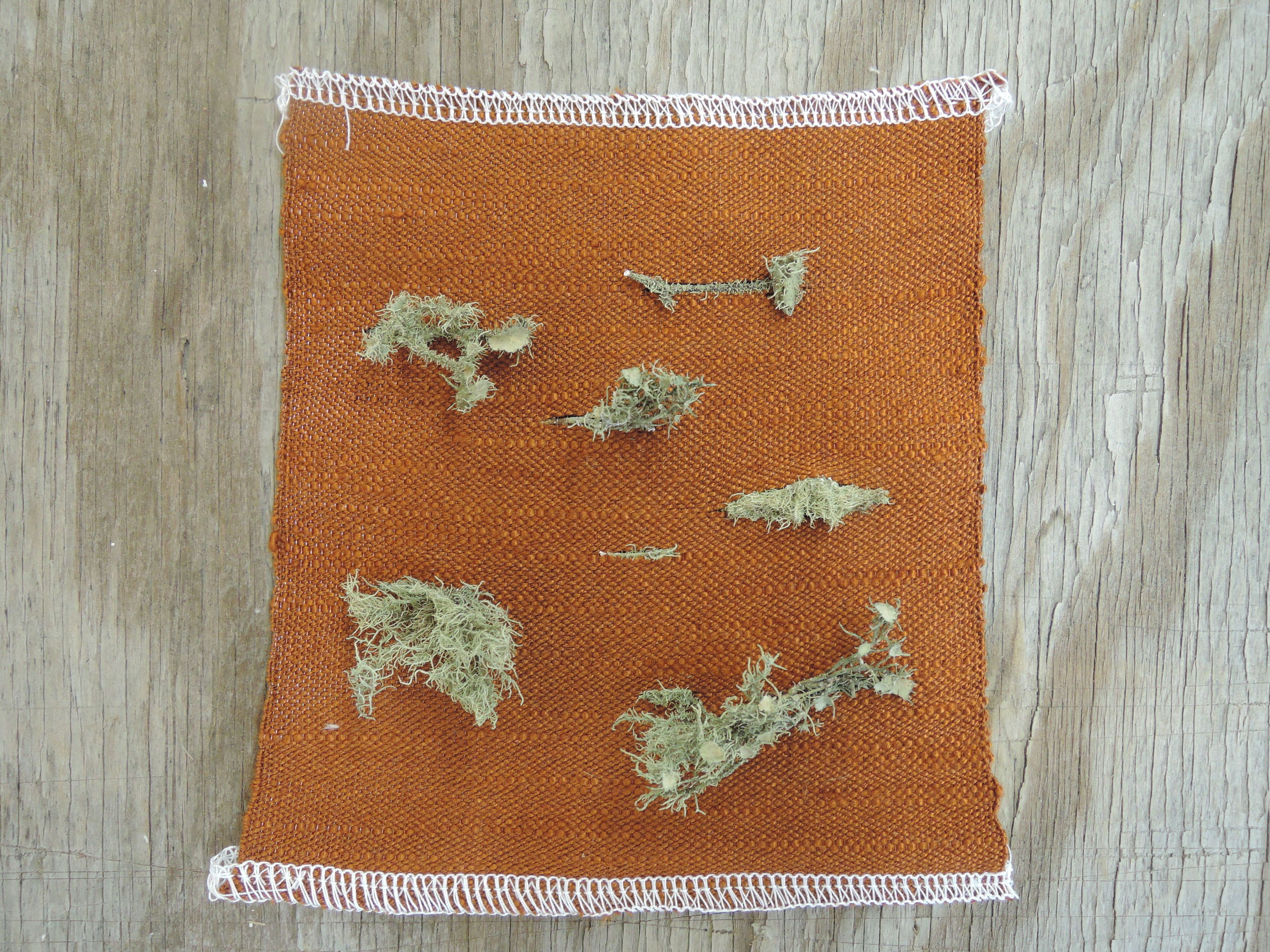 Lichen sample with a 70s style yarn.
Finished twig weaving: Found and Fancy (Materials), silk noil, twigs, monofilament, 2014.
Finished piece: Lichen Weaving, cotton yarn, monofilament, lichen, 2014.