Warp dyed in indigo with ikat resist.
All the ties are off and the resists worked very well.
Time to wash the warp. (This is scary because every single thread needs to stay in the exact same order throughout this entire process!)
Dressing the loom! (My favorite part.)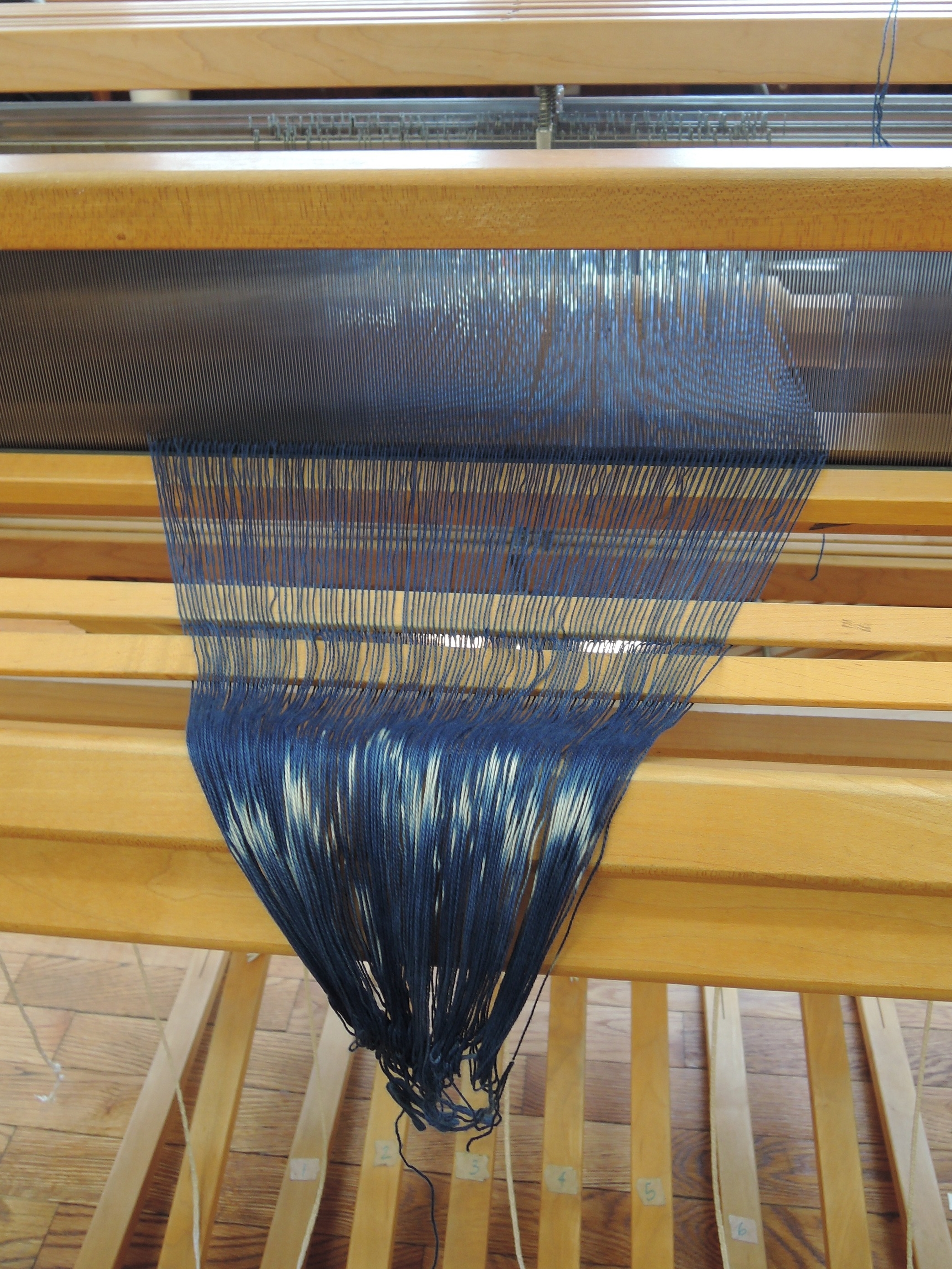 Ready to tie the warp onto the front.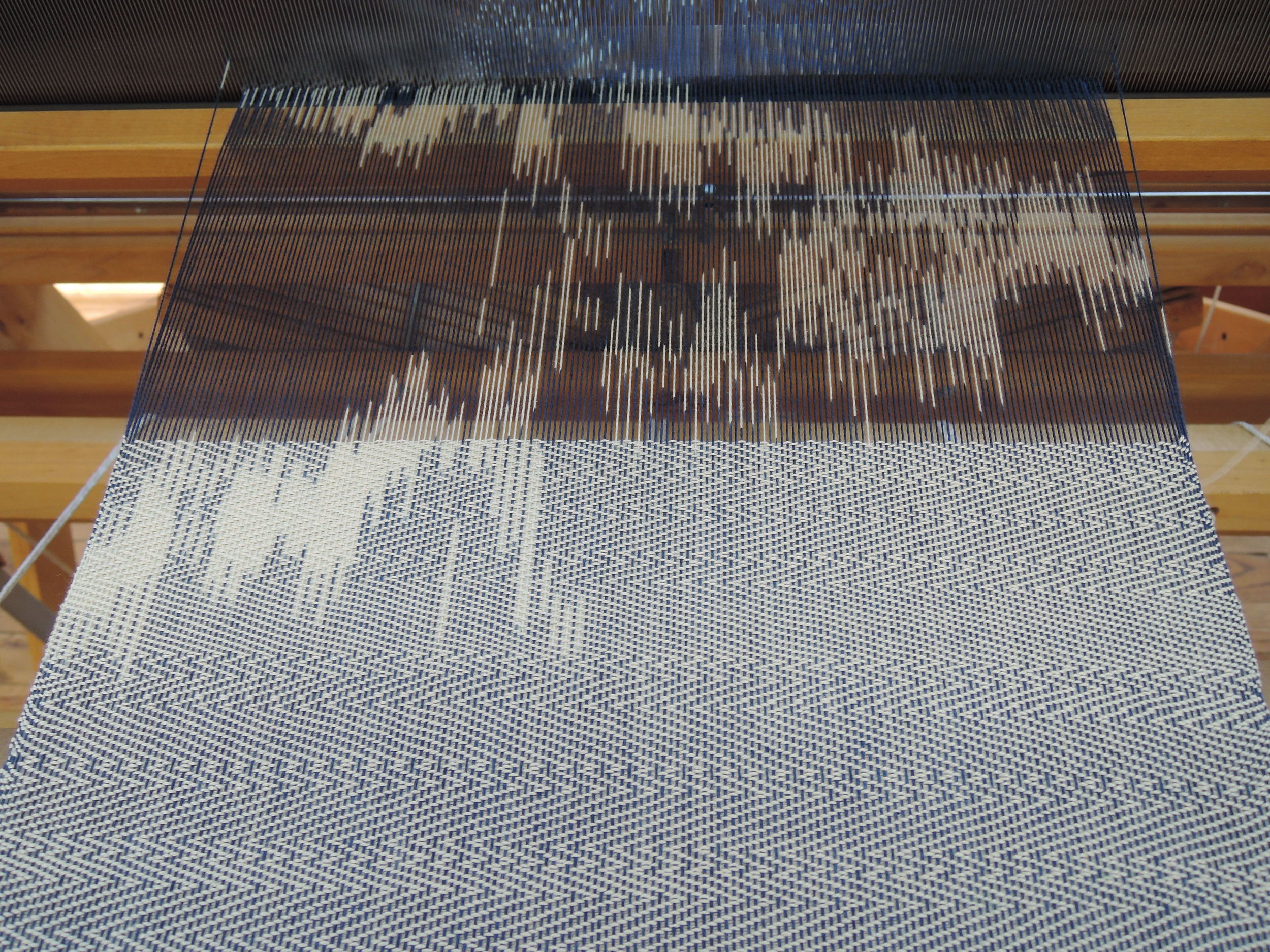 Weaving the end of the warp.
Cut off the loom and ready for finishing.
Carefully tying knots to finish the edges.
Finished piece: Back and Forth Fade, Ikat, Cotton dyed with Indigo, 2014.